Posts for tag: dental injuries
By Children's Dental Center of New Hampshire and Orthodontics TOO
April 23, 2020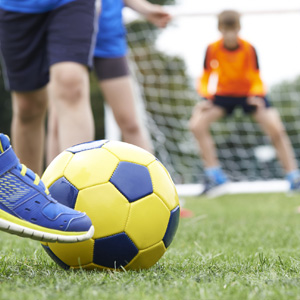 From birth to young adulthood, your child's teeth gums and other mouth structures steadily grow and mature. Sometimes, though, problems arise and get in the way of their oral health. It's important we detect when that happens and take action.
We can sort these potential problems into three broad categories: developmental, disease and injury. The first category includes such problems during their childhood years as teeth erupting out of position or the jaws growing improperly and becoming abnormally long, short, wide or narrow.
The possibility of developmental problems is a primary reason for regular dental visits, beginning around your child's first birthday. If we can detect a growing problem early, we may be able to minimize or even reverse its impact to your child's oral health.
Regular dental care also helps control disease, particularly tooth decay and cavity formation. Our primary aim is to treat decay, even in primary (baby) teeth: losing a primary tooth to decay could adversely affect the incoming permanent tooth's jaw position. Besides treatment, we can also help prevent decay with topical fluoride treatments (to strengthen enamel) and sealants.
Although not as common as disease, dental problems due to injury still occur all too frequently. Blows to the mouth can chip teeth, loosen them or even knock them out. For any type of visible tooth injury you should visit us or an emergency room immediately — time is of the essence especially to save a knocked out tooth. Be sure you recover and bring any knocked out teeth or chip fragments.
We can also help you on the injury prevention front as well. For example, if your child participates in contact sports or similar activities, we can fashion a custom-fitted mouth guard to protect their teeth and soft tissues.
Keeping a vigilant eye for these potential problems will help ensure your child's future oral health is the best it can be. The sooner these problems are detected, the better and less costly their outcome.
If you would like more information on caring for your child's teeth and gums, please contact us or schedule an appointment for a consultation.
By Children's Dental Center of New Hampshire
December 06, 2015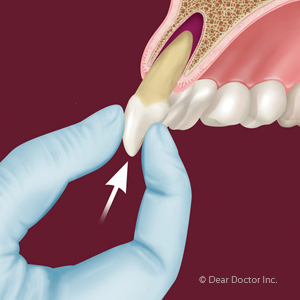 Mouth injuries in children and teens are more common than you might think: about one out of three boys and one out of four girls will have experienced an injury before they graduate from high school. Besides contact sports, other types of accidents like car crashes or falls are high on the cause list.
Although most dental injuries aren't considered true emergencies, there are a few where prompt action may mean the difference between ultimately saving or losing a tooth. One such situation is a knocked out tooth.
In the event of a knocked out (or avulsed) tooth, your primary goal is to place the tooth back into the empty socket as quickly as possible. Teeth that have been out of the mouth for less than five minutes have the best chance of reattachment and survival. The first step is to quickly locate the missing tooth.
Once you've found it, use only cold, clean water run or poured over the tooth to carefully clean off dirt or debris (no soaps or cleansers). You should also avoid touching the tooth root or scrubbing any part of it. After cleaning it of debris, gently place the tooth back in its socket, then immediately contact us or visit an emergency room. While you're en route to our office the patient should carefully hold the tooth in place. If the tooth can't be immediately placed into the socket (the patient is unconscious, for example), then you should place the tooth in a clean container and keep it moist with cold milk, a sterile saline solution or even the patient's saliva.
Taking these steps increases the chances of a successful re-implantation, although the injury may ultimately affect the tooth's lifespan. Replanted teeth can suffer from root resorption (where the root tissue dissolves) or a process known as ankylosis in which the tooth fuses directly to the jawbone with no healthy periodontal ligament in between. Either of these conditions can lead to tooth loss.
Still, it's worthwhile to try to save the tooth, even if for a few more years. Those extra years can help you prepare for a future restoration.
If you would like more information on responding to dental injuries, please contact us or schedule an appointment for a consultation. You can also learn more about this topic by reading the Dear Doctor magazine article "Accidental Tooth Loss."