Orthodontics T
O
O
Invisalign
You've heard about it, you've wondered about it, and we have it - Invisalign. At Children's Dental Center of NH and Orthodontics Too, we recommend Invisalign® as an alternative to conventional braces.
The Invisalign system
The Invisalign system is the most advanced clear aligner system in the world. Backed by two decades of innovation, the Invisalign system has helped bring smiles to over 7.5 million people including over 1.8 million teens.
The Invisalign system is used for straightening teeth with a series of custom-made aligners for each patient. It is a combination of proprietary virtual modeling software, rapid manufacturing processes, and custom-made aligners with patented aligner material.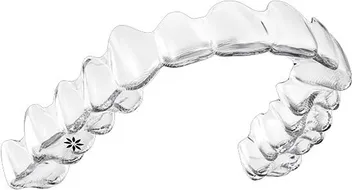 Used to treat a wide range of clinical situations, Invisalign treatment options address simple to complex cases and post-treatment retention.

Invisalign for Teens
Improve your smile without interrupting your life.
Lunch with friends? Popcorn at the movies? The sports you love? With removable clear aligners, you can continue to enjoy your favorite meals AND keep playing the sports you love – no timeouts needed.
Invisalign First
Designed specifically for little smiles.
Invisalign First aligners are:
Designed to treat a broad range of teeth straightening issues in growing children, from simple to complex, including crowding, spacing, and narrow dental arches.
Removable for easy hygiene, making it easier for growing children to brush and floss.
Designed for comfort – which means no discomfort from rubbing brackets or poking wires.
Who is Invisalign First for?
As a child grows, their smile grows with them. And even with baby teeth, it may be the perfect time for children ages 6 to 10 to start orthodontic treatment. This is known as Phase 1 treatment.
At this stage, orthodontists can see issues that may need early treatment to address a developing problem.
Invisalign First clear aligner treatment is designed for predictable results and a positive experience while addressing the unique needs of growing children.
In addition to Invisalign, at Children's Dental Center of NH and Orthodontics Too, we offer conventional orthodontic treatment with brackets. However, we go beyond the regular silver braces. We offer tooth-colored porcelain brackets and even Rose Gold brackets!
For more information on Tooth Decay in the Amherst, NH area call Children's Dental Center of New Hampshire at (603) 673-1000 today!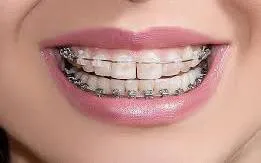 Porcelain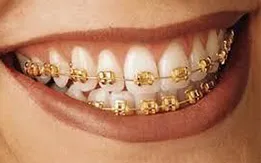 Rose Gold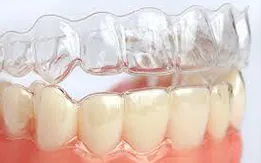 Invisalign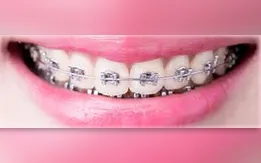 Conventional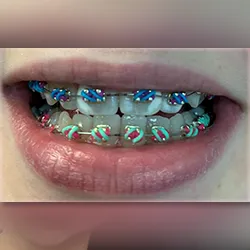 One of our patients who chose the Rose Gold brackets: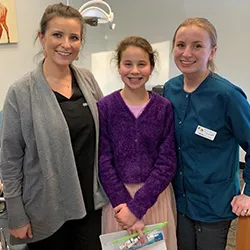 Dr. Andrew's daughter with our orthodontist, Dr. Agata Bartels, and our assistant, Ashley.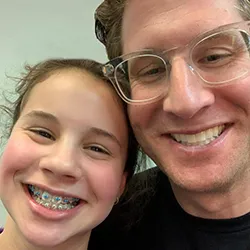 Dr. Andrew took a selfie with his daughter after she got her braces
To make it easier for our patients, we invested in a new technology that allows us to take digital impression of teeth. No more yucky and uncomfortable impressions.
The iTero Element intraoral scanner propels today's dental practice into the future by enhancing the patient experience and elevating clinical precision. It uses optical and laser scanning to achieve accurate scans. With its innovative technology and over 18.0 million orthodontic scans worldwide, iTero scanners have a proven track record of success. iTero Element scans are engineered to work with the Invisalign® System.