Patient Forms
If one of our office administrators asked you to complete some forms before you come into our office, then you're in the right place. Here's where you'll find the forms that make it easier for us to give you and your child the best possible experience.
New Patient Pediatric Paperwork
Child & Infant Frenectomy Paperwork
Orthodontic New Patient Paperwork
Existing Patient Forms
In order to view or print these forms you will need Adobe Acrobat Reader installed. Click here to download it.
---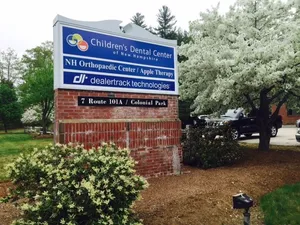 Your first visit to Children's Dental Center of New Hampshire and Orthodontics TOO involves a few special steps so that we can get to know you. To understand what to expect, please read through this page. You'll find all the practical information you need, such as a map and directions to our office, practice hours, payment policies and more. There's also background information about our committed staff and our first visit procedures. You can also save some time by printing out and completing the patient forms in advance of your appointment.
Mission Statement
Our practice is working together to realize a shared vision of uncompromising excellence in dentistry.
To fulfill this mission, we are committed to:
Listening to those we are privileged to serve.
Earn the trust and respect of patients, profession and community.
Exceed your expectations.
Ensure a creative, challenging and compassionate professional environment.
Strive for continuous improvement at all levels.
---
Driving Directions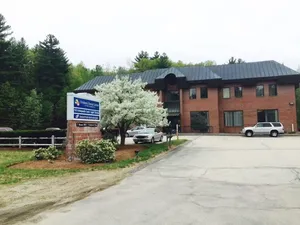 Children's Dental Center of New Hampshire and Orthodontics TOO
7 State Route 101A
Amherst, NH 03031-3132
(603) 673-1000
Patient Financing and Insurance
Financing
As another alternative, we offer this option for you to make your payments over time. Services are provided through:
CareCredit® – backed by GE and allows flexible financing options, including low, monthly payment options.
You can apply for CareCredit on their respective website or come to our office and complete the simple, brief application. If you qualify, please notify our office.
Insurance
As a courtesy, we will be happy to accept asment of benefits from your insurance carrier. When patients are scheduled for operative appointments (i.e. sealants, fillings, etc.) we request a minimum payment of 20% at the time of the visit, notwithstanding assignment of benefits.
If we have all of your insurance information on the day of the appointment, we will be very happy to file your claim for you. You must be familiar with your insurance benefits, as we will collect from you the estimated amount insurance is not expected to pay.
You are responsible for any balance on your account after 30 days, whether insurance has paid or not. If you have not paid your balance within 60 days a finance charge of 1.5% will be added to your account each month until paid. Should it become necessary to send an account to a collection agency, we add a service charge to the balance.
PLEASE UNDERSTAND that we file dental insurance as a courtesy to our patients. We do not have a contract with your insurance company, only you do. We are not responsible for what benefits they pay on a claim. We can only assist you in estimating your portion of the cost of treatment; we do not guarantee what your insurance will do with each claim. We also cannot be responsible for any errors in filing your claim. Our staff is happy to assist you with your insurance questions, so please ask.