Posts for: October, 2015
By Children's Dental Center of New Hampshire
October 22, 2015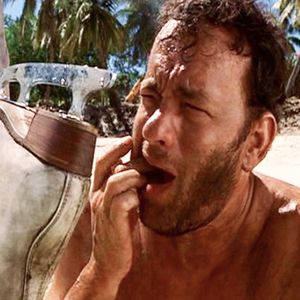 Did you see the move Cast Away starring Tom Hanks? If so, you probably remember the scene where Hanks, stranded on a remote island, knocks out his own abscessed tooth — with an ice skate, no less — to stop the pain. Recently, Dear Doctor TV interviewed Gary Archer, the dental technician who created that special effect and many others.
"They wanted to have an abscess above the tooth with all sorts of gunk and pus and stuff coming out of it," Archer explained. "I met with Tom and I took impressions [of his mouth] and we came up with this wonderful little piece. It just slipped over his own natural teeth." The actor could flick it out with his lower tooth when the time was right during the scene. It ended up looking so real that, as Archer said, "it was not for the easily squeamish!"
That's for sure. But neither is a real abscess, which is an infection that becomes sealed off beneath the gum line. An abscess may result from a trapped piece of food, uncontrolled periodontal (gum) disease, or even an infection deep inside a tooth that has spread to adjacent periodontal tissues. In any case, the condition can cause intense pain due to the pressure that builds up in the pus-filled sac. Prompt treatment is required to relieve the pain, keep the infection from spreading to other areas of the face (or even elsewhere in the body), and prevent tooth loss.
Treatment involves draining the abscess, which usually stops the pain immediately, and then controlling the infection and removing its cause. This may require antibiotics and any of several in-office dental procedures, including gum surgery, a root canal, or a tooth extraction. But if you do have a tooth that can't be saved, we promise we won't remove it with an ice skate!
The best way to prevent an abscess from forming in the first place is to practice conscientious oral hygiene. By brushing your teeth twice each day for two minutes, and flossing at least once a day, you will go a long way towards keeping harmful oral bacteria from thriving in your mouth.
If you have any questions about gum disease or abscesses, please contact us or schedule an appointment for a consultation. You can learn more by reading the Dear Doctor magazine articles "Periodontal (Gum) Abscesses" and "Confusing Tooth Pain."
By Children's Dental Center of New Hampshire
October 07, 2015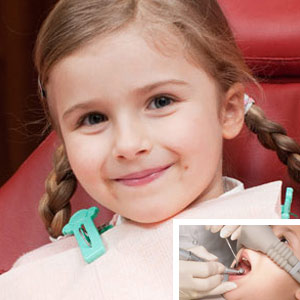 While pediatric dentistry has made great strides in making young patients' dental visit experiences more relaxing, some children and teenagers still have difficulty with anxiety. Their anxiety in turn can make necessary care much harder to provide.
For difficult cases, many dental providers for children now incorporate a technique known as conscious sedation to help ease anxiety. With this technique, they're able to perform procedures like cavity-filling or tooth-extraction that are more difficult with an anxiety-prone patient.
While general anesthesia creates a total loss of consciousness, conscious sedation uses precise medications to suppress consciousness at different levels ranging from light to deep suppression, and create a relaxed state for the patient. A child under sedation can still breathe normally and respond to certain stimuli, including touch and verbal commands. For only a light or minimal effect, a dentist normally administers the sedation drug as a pill the child takes orally. For deeper sedation, the medication is most likely delivered through a vein (intravenously).
Sedation reduces fear and anxiety but not necessarily pain, so it's often accompanied by some type of anesthesia, either a local anesthetic delivered by injection to the procedure site or with a nitrous oxide/oxygen gas combination that's inhaled through a mask worn by the patient.
Even though the child isn't completely unconscious, one of the dentist's staff will monitor vital signs (heart and respiration rates, blood pressure and blood oxygen level) throughout the procedure. This continues even after the treatment is over until the child's vital signs return to pre-sedation levels. Once released, they will need a ride home and should rest for the remainder of the day. They can then return to school and resume other normal activities the next day.
With the advent of newer and safer drugs, conscious sedation is becoming a more widespread technique in both medicine and dentistry. Using it to ease a child's anxiety increases the chances they'll receive all the dental care they need without unpleasant memories of their visit that could follow them into later life.
If you would like more information on the role of conscious sedation for children, please contact us or schedule an appointment for a consultation. You can also learn more about this topic by reading the Dear Doctor magazine article "Sedation Dentistry for Kids."