Posts for: December, 2020
By Children's Dental Center of New Hampshire and Orthodontics TOO
December 20, 2020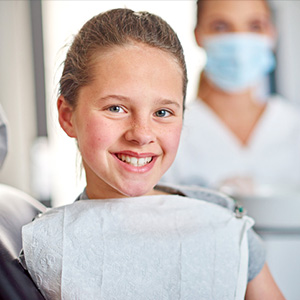 You have a wonderful pediatric dentist who's great with kids. Their dental office is a children's wonderland with cheerful colors, toys and a staff that tries to make things fun. But no matter what you do—including rewards and positive praise—it's not enough to calm your child's anxiety during dental visits.
Even with the most conducive clinical environment and parental efforts, some children still have an inordinate fear of seeing the dentist. Their anxiety could be a roadblock to getting the treatment they need to maintain good oral health and development. And if that fear carries over into adulthood, they may get into the habit of postponing needed care.
But dentists have an important tool they can use to help children relax: conscious sedation therapy. Using proven sedation medication, dentists can place patients in varying degrees of suppressed consciousness.
Although often used in conjunction, sedation is not the same as anesthesia. The latter is used to eliminate pain during dental procedures. Sedation, on the other hand, aims to calm the negative emotions generated by dental anxiety. A child under sedation can still breathe normally without assistance and respond to physical stimulation or verbal commands.
Sedation medications can be administered orally, usually in syrup form, or with an intravenous (IV) drip. Two of the more popular drugs are Midazolam and Hydroxyzine, both of which act fast and then leave the body quickly after the procedure. These types of sedation drugs have a very low risk of side effects compared to general anesthesia.
While under sedation, the child's vital signs (heart rate, respiration, blood pressure, etc.) are continuously monitored. Afterward, they'll wait in recovery until their vital signs are back to their pre-sedation levels. They can then go home to rest for the remainder of the day, and then usually return to school or other normal activities the following day.
Besides making it easier for a child to receive needed dental care, conscious sedation can also make the overall visit more pleasant, and lead to more positive memories of the experience. This may indeed help them later in life to overcome any lingering anxiety and continue regular dental care throughout adulthood.
If you would like more information on reducing your child's dental visit anxiety, please contact us or schedule an appointment for a consultation. You can also learn more about this topic by reading the Dear Doctor magazine article "Sedation Dentistry for Kids."
By Children's Dental Center of New Hampshire and Orthodontics TOO
December 09, 2020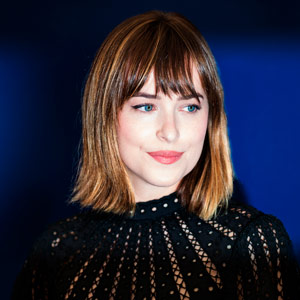 Celebrities' controversial actions and opinions frequently spark fiery debates on social media. But actress Dakota Johnson lit a match to online platforms in a seemingly innocent way—through orthodontics.
This summer she appeared at the premier of her film The Peanut Butter Falcon missing the trademark gap between her front teeth. Interestingly, it happened a little differently than you might think: Her orthodontist removed a permanent retainer attached to the back of her teeth, and the gap closed on its own.
Tooth gaps are otherwise routinely closed with braces or other forms of orthodontics. But, as the back and forth that ensued over Johnson's new look shows, a number of people don't think that's a good idea: It's not just a gap—it's your gap, a part of your own uniqueness.
Someone who might be sympathetic to that viewpoint is Michael Strahan, a host on Good Morning America. Right after the former football star began his NFL career, he strongly considered closing the noticeable gap between his two front teeth. In the end, though, he opted to keep it, deciding it was a defining part of his appearance.
But consider another point of view: If it truly is your gap (or whatever other quirky smile "defect" you may have), you can do whatever you want with it—it really is your choice. And, on that score, you have options.
You can have a significant gap closed with orthodontics or, if it's only a slight gap or other defect, you can improve your appearance with the help of porcelain veneers or crowns. You can also preserve a perceived flaw even while undergoing cosmetic enhancements or restorations. Implant-supported replacement teeth, for example, can be fashioned to retain unique features of your former smile like a tooth gap.
If you're considering a "smile makeover," we'll blend your expectations and desires into the design plans for your future smile. In the case of something unique like a tooth gap, we'll work closely with dental technicians to create restorations that either include or exclude the gap or other characteristics as you wish.
Regardless of the debate raging on social media, the final arbiter of what a smile should look like is the person wearing it. Our goal is to make sure your new smile reflects the real you.
If you would like more information about cosmetically enhancing your smile, please contact us or schedule a consultation. To learn more, read the Dear Doctor magazine articles "Space Between Front Teeth" and "The Impact of a Smile Makeover."